Xiamen, China – May 30
,
2018-
Yealink, the global leading unified communication (UC) terminal solution provider, announced today the release of V32, the latest software update to Yealink second-generation video conferencing system and endpoints. This ungraded version mainly improves users' experience including optimizing the compatibility with touch TV and enhancing the multi-camera solution.
All VC Endpoints Support Wireless Presentation
With the release of V32, all Yealink new generation products including VC200/VC500/VC800/VC880, support Yealink's first Wireless Presentation Pod WPP20. Thanks to WPP20, there will be only one network cable connecting CP960, greatly simplifying the deployment and making conference table cleaner. Meanwhile, WPP20 is more than a wireless presentation pod by providing a meeting assistant on your PC, with which you can control your VCS devices and manage the meeting conveniently.
VC880 is Available Now for Ultra-large Conference Rooms
VC880 is designed for ultra-large conference rooms and auditoriums, especially when the control room is separated from the main meeting room. In these cases, camera and codec all-in-one design, such as VC800/VC500/VC200, will result in much difficulties for wiring installation.
VC880 is a codec without camera which supports up to 9 VCC22 cameras. You only need CAT5 network cables (up to 100 meters) and a PoE switch to deploy the multi-camera solution.
VC880 supports third-party cameras to fulfill special needs in certain projects. VC880 also supports sound console system with RCA audio in/out.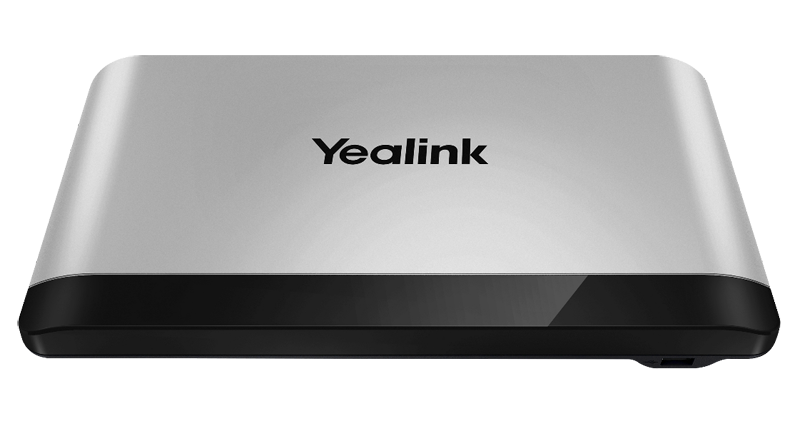 Greater Compatibility with Touch TV and Optimized User Experience
V32 allows all VC endpoints to be compatible with touch TV and the new-gen VC endpoints are compatible with more touch-TV brands. Besides, Yealink has designed a new UI style for touch TV. Once connected to touch TV, it will automatically switch to touch TV style interactive UI, providing more functions on TV side.
Enhanced Multi-camera Solution
Yealink multi-camera solution makes it happen that users can choose certain VCC22 image to be shown on the screen, while hiding other camera images that they don't need to focus on temporarily. At the same time, users can change the layout of the selected images. All these operations can be done by CP960 or touch TV, bringing more choices for users.
More details about multi-camera solution will be illustrated in
release note
.
About Yealink
Yealink (Stock Code: 300628) is a global leading unified communication (UC) terminal solution provider that primarily offers video conferencing systems and voice communication solutions. Founded in 2001, Yealink leverages its independent research and development and innovation to pursue its core mission: "Easy collaboration, high productivity." The company's high-quality UC terminal solutions enhance the work efficiency and competitive advantages of its customers in over 100 countries. Yealink is the world's second-largest SIP phone provider and is number one in the China market. For more information, please visit:
www.yealink.com.
Linkedin
|
Facebook
|
Twitter