Cloud-hosted service system reside on a third-party cloud service provider (CSP) and require an Internet connection for access. Most cloud-hosted software services include updates, backups, monitoring and upgrades at no additional charge.Yealink works closely with world-leading cloud-hosted VoIP platform providers such as Broadsoft, Metaswitch and Genband. Yealink partners with Internet telephony service providers (ITSP) for reliable end-to-end Hosted VoIP Service Solutions.
Advantages and benefits include:
Comprehensive functions for hosted PBX, including: forwarding/DND, BLF/SCA, network calls, log/phonebook, network conferencing and more.
Auto-deployment, plug-and-play. Users benefit from Yealink's free Redirection and Provisioning Service (RPS). After the phone is unpacked and powered on, the phone is redirected to its pre-assigned server for configuration updates. The "zero-touch" Mass Deployment brings benefits far beyond savings in time and money.
Robust security. Security for IP phones requires special attention because the network interface used by the phone provides an access point to the rest of the network.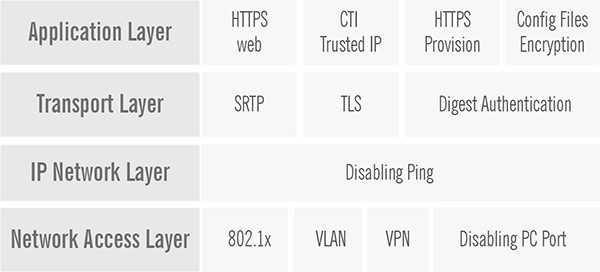 Yealink IP phones support provisioning via encrypted configuration files as well as HTTPS protocols, safeguarding users' accounts. User calls are encrypted and protected via TLS and SRTP. The system supports 802.1X, VLAN and VPN to boost security. Yealink ensures our customers do not need to compromise on IP phone security.