About The University of Kent
The University of Kent, established in 1965, is in Kent, England, with two main campuses in Canterbury and Medway. The university offers undergraduate and postgraduate teaching and research programs.
With the onset of the Covid-19 pandemic, a significant portion of the university staff had to transition to remote work. This prompted the rapid adoption of Microsoft Teams as a platform for video conferencing, collaborative work, and virtual teaching. In 2021, the university introduced a "Hybrid working scheme" to support staff members as they transitioned out of the pandemic, enabling new ways of working.
As staff gradually returned to the campus, it became essential to establish a system that facilitated both remote and on-campus work. As face-to-face meetings resumed, the university needed to incorporate online participation through Hybrid Meetings and associated technologies.
Through the project led by the Learning Spaces Technology (LST) team, it became clear that Microsoft Teams rooms were the ideal direction to meet the university's requirements.
Yealink emerged as a standout solution provider, offering well-designed solutions with tidy cabling and cost-effectiveness. Yealink showcased positive innovation in the field and provided exceptional sales support, even assisting with the implementation of technology that was not commonly available in the market at that time. The university primarily utilized Yealink's MVC400, 860, and 960 solutions, which have received positive feedback from users in meeting environments.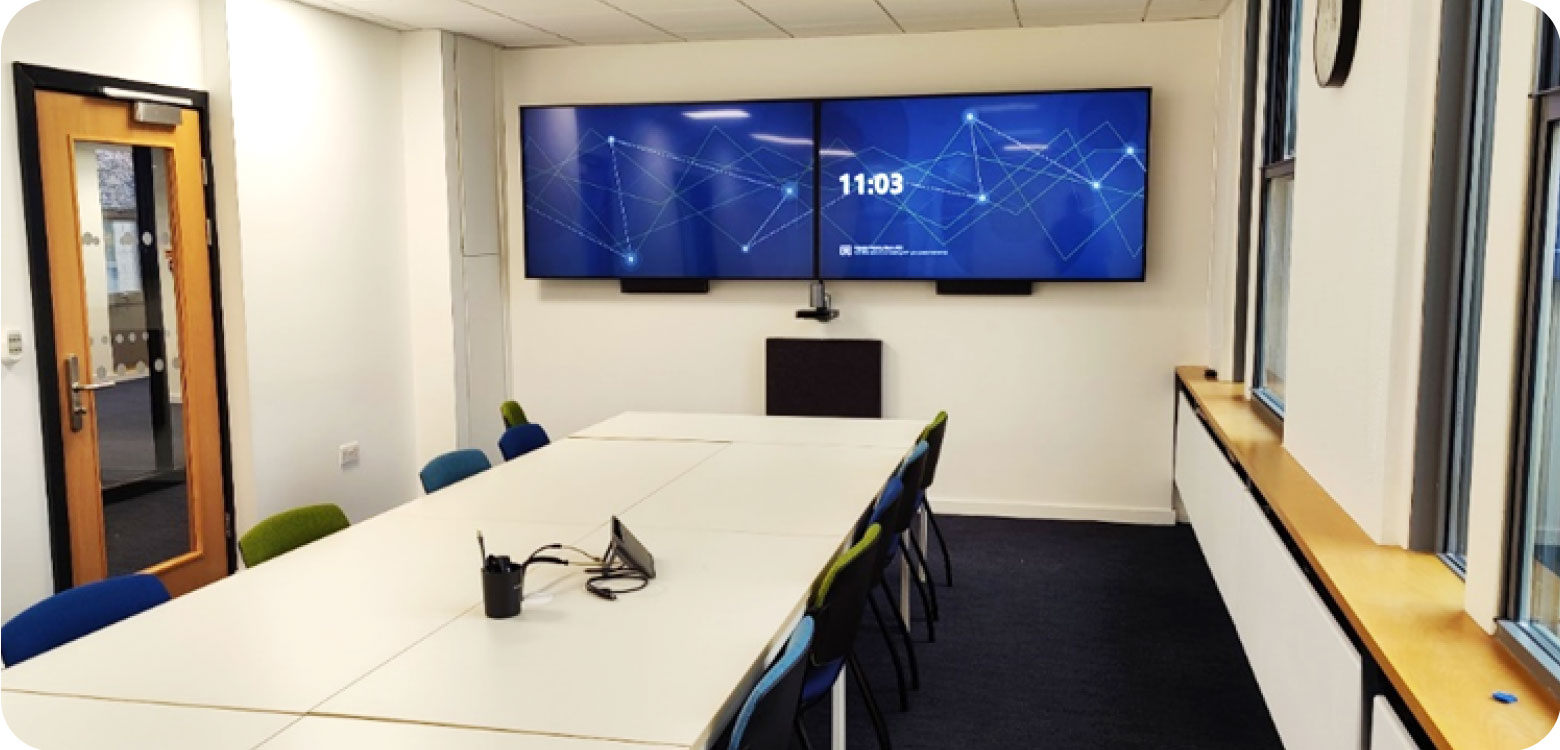 Staff Meeting Rooms, University of Kent, Canterbury Campus
Yealink's large room solution fits perfectly into the Staff Meeting Rooms in the campus where daily meetings happen. The UVC86 camera covers all blind spots so that everyone can see and be seen clearly. With its advanced AI features and tidy cabling, this cutting-edge solution not only enhances the efficiency of everyday meetings but also fosters heightened engagement and improved interaction among all participants during video conferencing.
If you'd like to know more about Yealink Education Solution, please fill in information below, or email us at ucinfo@yealink.com and a Yealink expert for Microsoft solution will contact you soon.