A MODERN RETAIL EXPERIENCE EXPECTED
Deliver the power of hands-free & real-time team collaboration
UNIQUE SOLUTION HIGHLIGHTS
Improve communication & Enhanced collaboration
ENTRUSTED BY OUR CLIENTS
One of every 500 people is using a Yealink device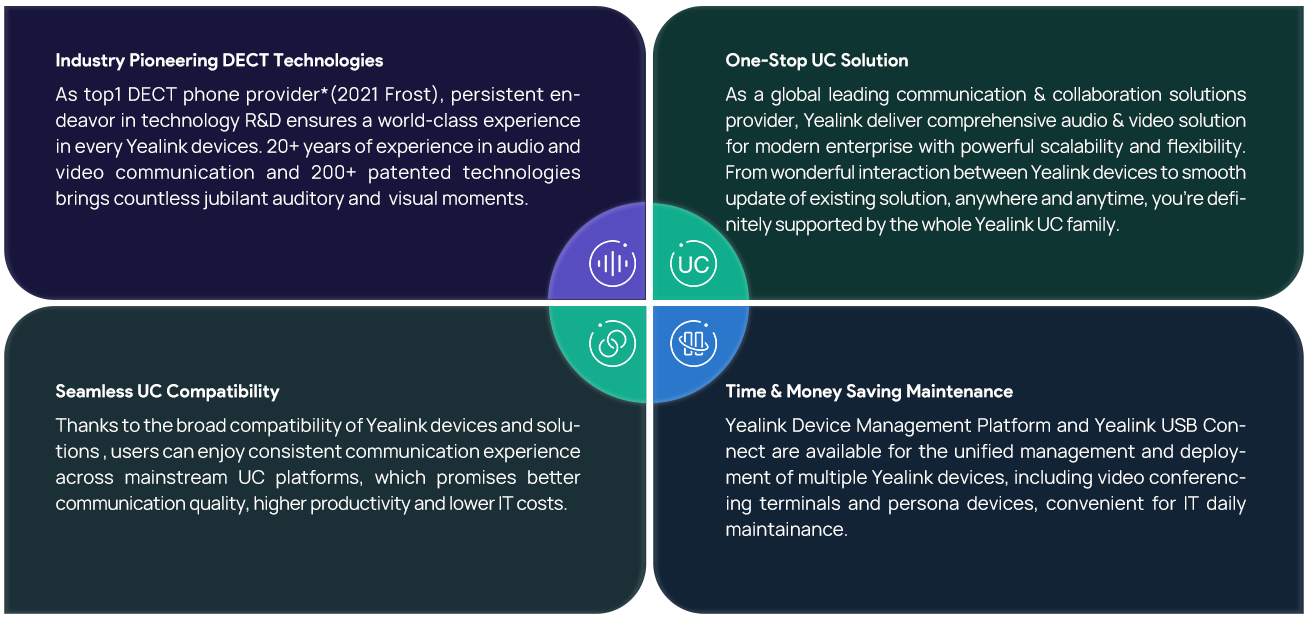 RESOURCES RECOMMENDED
Everything is ready for you
SEAMLESS UC EXPERIENCE
UC Certified, Users Satisfied
Universally compatible with typical calling applications across almost all platforms and operating systems, Yealink wireless bluetooth Headsets are ready for your business and professional communication from the moment you start with them.
CONTACT US
Get the best solution for your organization and specific use case. Our experts can advise on products, compatibility, and UC deployments.
Apply for a free trial
We offer free conference headsets for companies with 500+ employees, who are replacing their current headsets like Microsoft Teams headset or have a new project.