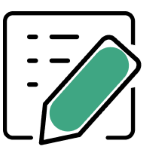 Participate in and shape the product with us
Registration to this program means you are willing to participate in our user research project in the future. Our researcher will notify you later if there is a research project that is suitable for you.
Wait for our invitations of user research
The study method may include remote interviews, usability study, focus group, etc. We will give you all the details of the research project before you accept it.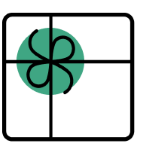 Receive your reward for each research project
To say thank you, we will offer a gift card for each research project you finished. And you will also have a chance to receive our latest products.
FAQ

What is this program for?
To better understand user needs, we create this user research program and communicate with people who want to share their ideas with Yealink products. We believe this could help us to reach product-market fit and also bring more value to our customers.


What will happen after I signed up and joined this program?
Signing up means you are willing to receive invitations from Yealink to participate in our user research project later. If you are qualified for a specific study in the future, we may ask you to test a prototype, or we might interview you to better understand your experience. You have the right to refuse a specific study or quit the program any time you want.


What should I do in a research project?
Most of the study is a one-on-one online interview, also including survey, remote prototype testing, in-person interview. We'll always contact you with information about the study and the method used before we make any final arrangements.


What's in it for me?
For the moment of signing up, you will not receive any reward. But if we contact you and invite you for a specific study, you will receive an incentive, or even receive our latest product. During this journey, you will also get a chance to see our developing product concept.


How do you protect my information?
Firstly, we will avoid sensitive questions in the process of signing up. Secondly, all the information we collect will only be used internally at the Yealink UX team for product development. For more details of the privacy statement, please check the Yealink privacy policy.



If you have any other questions on this program, please feel free to contact our UX team UXdept@yealink.com.