SIMPLE TO MAKE ROOM RIGHT
The MeetingBar A10's compact design makes it perfect for small spaces and home offices, and it can be set up in minutes.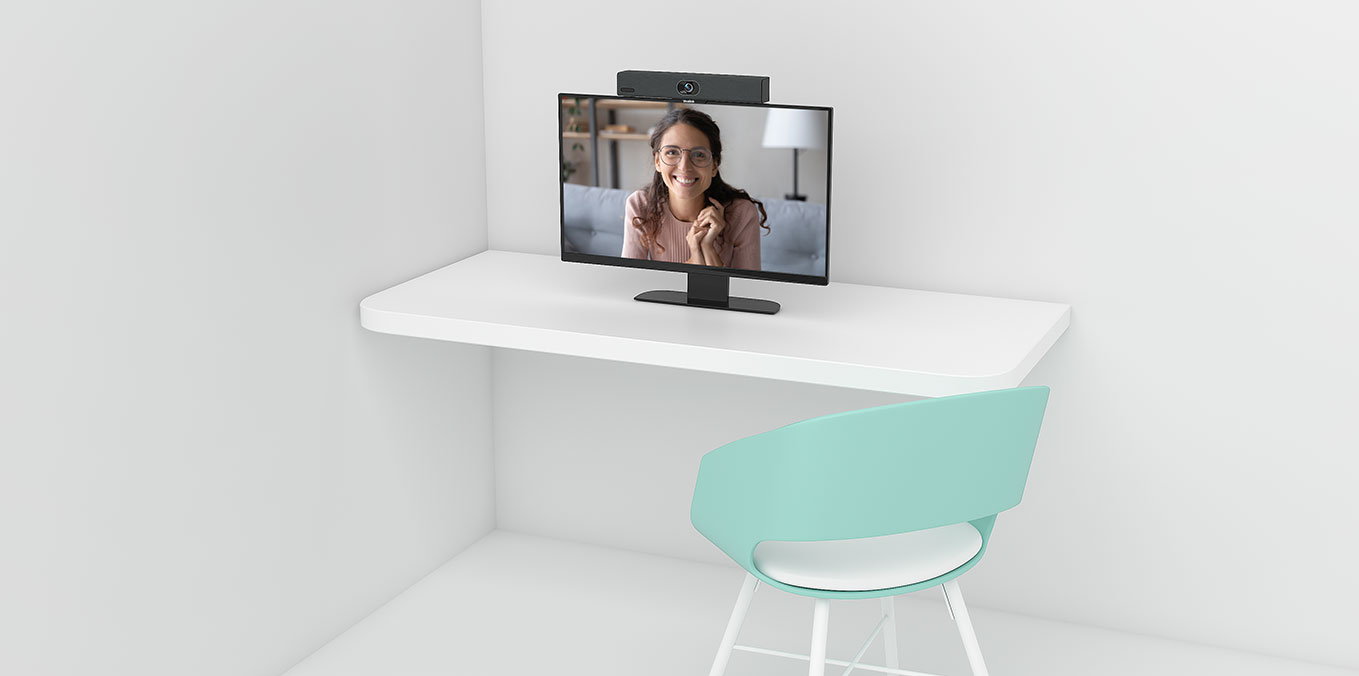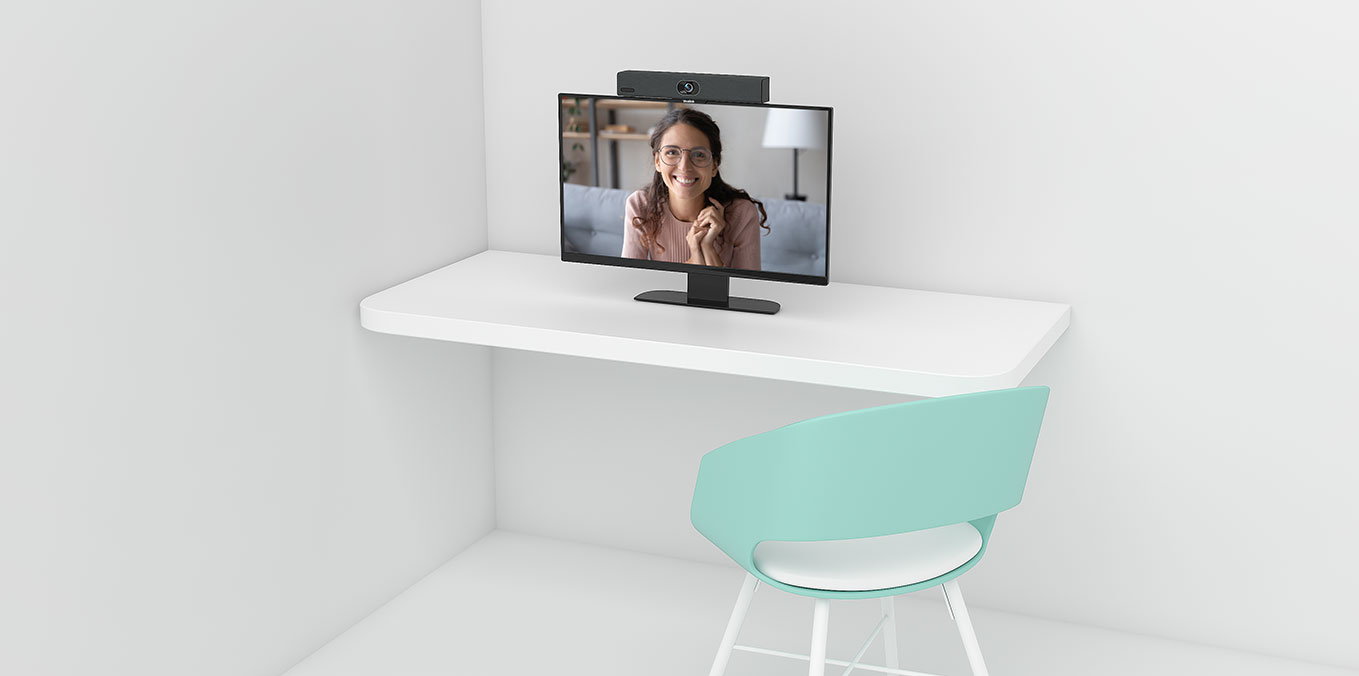 PRO VIEW
A REAL LOOK INTO THE ROOM
With 4K camera and 120° field of view, capture all important details in the room clearly with great color.
Auto Framing recognizes the number and the positions of attendees, framing everyone smoothly in the most appropriate view even in small spaces.

Speaker Tracking focuses on the speaker's face in real-time, framing it in a close-up shot to create a vivid face-to-face meeting experience that engages attendees.

Smart Gallery provides better support for remote collaboration by following active speakers to ensure everyone can be seen clearly and feel included. Feature supported by Zoom*
PRO VOICE
FEEL FREE TO TALK
The built-in 8 MEMS beamforming microphones and speakers in MeetingBar A10 provide full coverage of small spaces for a worry free, full-duplex voice experience.
Yealink's enhanced AI noise cancellation enhances the audio experience, leveraging a massive deep-learning sound database to reduce background noises, distracting keyboard clatter, mouse clicks, and footsteps, as well as smartly erase other ambient noises to provide crystal-clear audio quality.
BIG CONVENIENCE
WITH SMALL POD
MeetingBar A10 creates a plug-and-share experience with the WPP30 presentation pod. Plug the WPP30 into your laptop to share content wirelessly or use device mode without configuring anything.
EITHER WAY, THE SIMPLE WAY
No matter you are using Microsoft Teams or not, MeetingBar A10 makes meetings simple. The upgrade from Device Mode to Teams is seamless!
LEADING PLATFORMS WITHIN YOUR CHOICE
Yealink MeetingBar supports diverse video platform experiences. No matter which platform you use, start your meeting right now!
Monitor, control and upgrade your meeting room devices remotely with YMCS account. A batch of devices are managed at your fingertips.
Please fill in information below, or email us at ucinfo@yealink.com and a Yealink expert for Microsoft solution will contact you soon.
Microsoft Teams Rooms on Android