with MVC640 Bundle Solution
Designed for medium meeting rooms, the Yealink MVC640 Microsoft Teams Room system is a bundle video solution with MCore mini-PC, UVC84 4K camera, MSpeech speakerphone and touch panel, bringing everything you need to interact,
connect, and collaborate with internal and external users seamlessly and intelligently.
4K Performance
Capture All Movements
Featured 4K sensor and 12x optical zoom, the UVC84 camera achieves a gorgeous video experience perfectly for medium and large rooms. The Auto Framing enables the UVC84 to recognize attendees and frame everyone automatically in the most appropriate view in rooms of any size. The auto-privacy protection design secures the safety of your meetings.
Pickup Ideas from Every Seats
Supporting medium-size video conference rooms, the MSpeech speakerphone built-in three microphone matrix and 4W HD speakers deliver HD clarity and a great voice pickup range. The AI-powered features with voice recognition, voice transcription, and Cortana, bring more possibilities in the future of intelligent Microsoft Teams Rooms.

Multi-mounting Options
Simplified Connections
The MCore mini-PC can be set up according to particular room layout. Mounting on the wall, sticking to the table can be realized. Also, in all Yealink MVC II video conference room systems, the MCore cable management solution integrates data and power supply into one CAT5e cable, simplifying the complicated connections and reducing the deployment time of the whole video conference kits.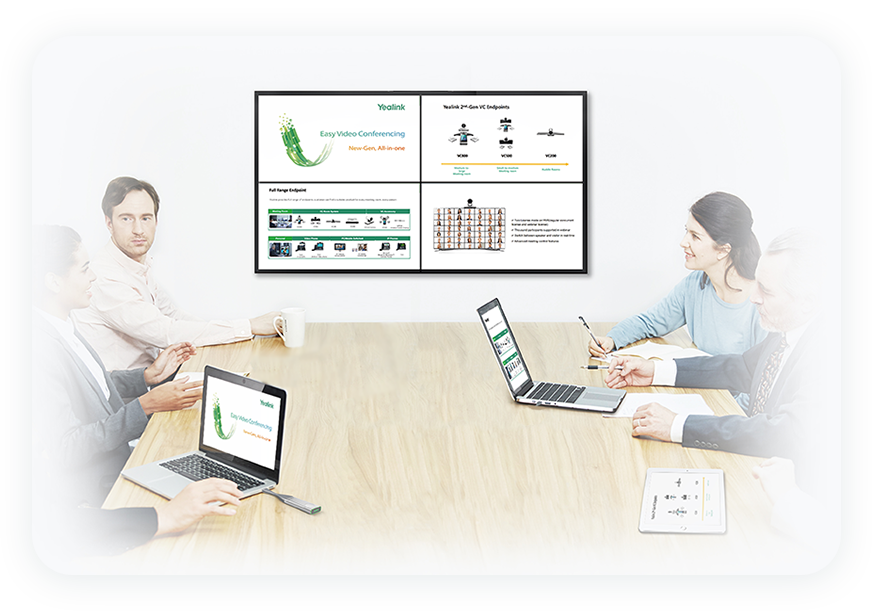 Users can enjoy plugging in the Yealink WPP20 with one click to share the screen wirelessly via WPP20 within the video conference kits, or connecting the laptop to the meeting through the USB-C or HDMI port easily. In the Yealink MVC II video conference room system, all participants have the flexibility of choosing either wireless or wired ways of content sharing.
Yealink MVC II series video conference room solution supports the Yealink Device Management Platform/Cloud Service. You can manage, monitor, configure, update and diagnose all Yealink audio and video devices within the video conference kits and peripherals on this platform remotely.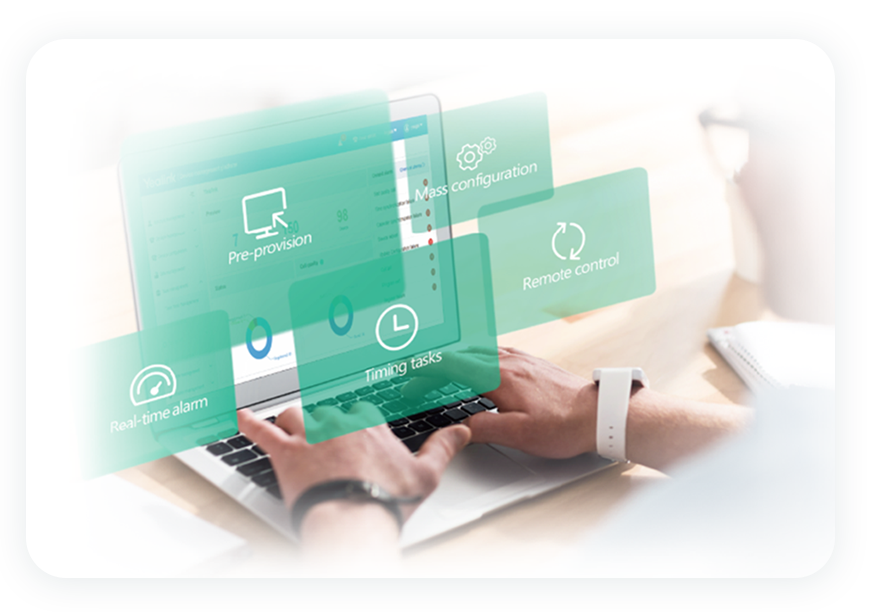 Yealink MVC640 Specifications
If you need assistance or have questions, please contact one of Yealink Microsoft experts here.
FAQ
What is the minimum license required for a Microsoft teams room?
Microsoft offers two licenses for participants in Teams meetings and calls on their Teams room video conference system. Microsoft Teams Meeting Room Pro offers an enhanced in-room meeting experience with features such as intelligent audio and video, front-row and large libraries, and dual-screen support. In addition, the Teams Meeting Room Pro license also offers advanced management features such as remote device management, conditional access policies, and detailed device analysis.
The Microsoft Teams Meeting Room Basic Edition provides the core meeting experience for organizations that purchase a certified Microsoft Teams Meeting Room system at no additional cost. The Teams Meeting Room Basic license includes planning, joining meetings, content sharing, and collaborative whiteboards, as well as fundamental security and readily available management features.
How will the Yealink MVC video conference system be compatible with existing meeting room equipment?
Yealink is generally compatible with USB audio and video devices from other manufacturers certified by Microsoft.
Is the MVC640 capable of external wireless microphone?
Yes, there is the MVC640-wireless kit, and the microphones cannot be mixed with each other.
Does the MVC640 support dual-screen output?
The full Yealink MVC Teams Room series support dual-screen output.