Engineer Your Zoom Meetings
with Pro-Grade ZVC860 Bundle Solution
Designed for medium and large rooms, the Yealink ZVC860 Zoom Rooms system is a bundle video solution with UVC86 dual-eye tracking 4K conference room camera, MCore mini-PC and MTouch II touch panel. Users can also select VCM34/VCM38/CPW90 array microphones and MSpeakerII Soundbar to work with ZVC860. The bundle solution brings a premium Zoom meeting experience you need to interact, connect and collaborate with internal and external users seamlessly and intelligently.
Dual 4K Camera
Tracks Every Movement
The Yealink UVC86 is a built-in dual-eye 4K conference room camera with a panoramic camera to detect participants in real-time and a PTZ camera to capture the best picture of everyone in the zoom rooms. Enjoy an accurate and smooth tracking experience whenever meeting participants are present. Empowered with a range of AI-driven features, including Auto Framing, Speaker Tracking and Presenter Tracking, the UVC86 delivers a smart and effective meeting in your zoom large conference room.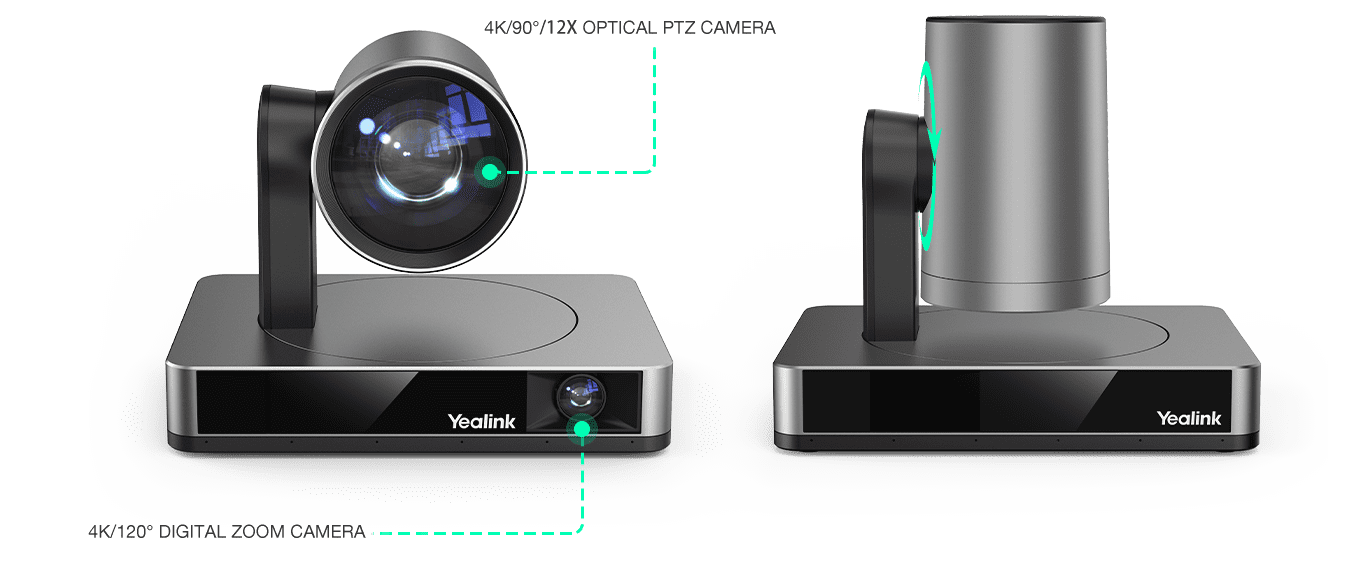 Flexible Options
Personalized Audio Solution
Multi-mounting Options
Simplified Connections
The MCore mini-PC can be set up on the wall or on a conference table according to a particular room layout. Also, in all Yealink ZVC zoom rooms systems, the MCore cable management solution integrates data and power supply into one CAT5e cable, simplifying the complicated connections and reducing the deployment time.
Users can enjoy easy content sharing by plugging in the Yealink WPP20 with one click to share the screen wirelessly or connecting the laptop to the meeting through the USB-C or HDMI port. In the Yealink ZVC zoom rooms system, all participants have the flexibility of choosing either wireless or wired ways of content sharing.
Unleash the Meeting Rooms' Potential
Yealink BYOD-Extender supports the transformation between Zoom Rooms and different types of UC platforms. Simply plug in a USB cable to your laptop and enjoy meetings on any platform with an immersive video and audio experience on dedicated devices.
Yealink ZVC zoom room series video solution supports the Yealink Device Management Platform/Cloud Service. You can manage, monitor, configure, update and diagnose all Yealink audio and video devices and peripherals in your zoom rooms on this platform remotely.

Yealink ZVC860 Specifications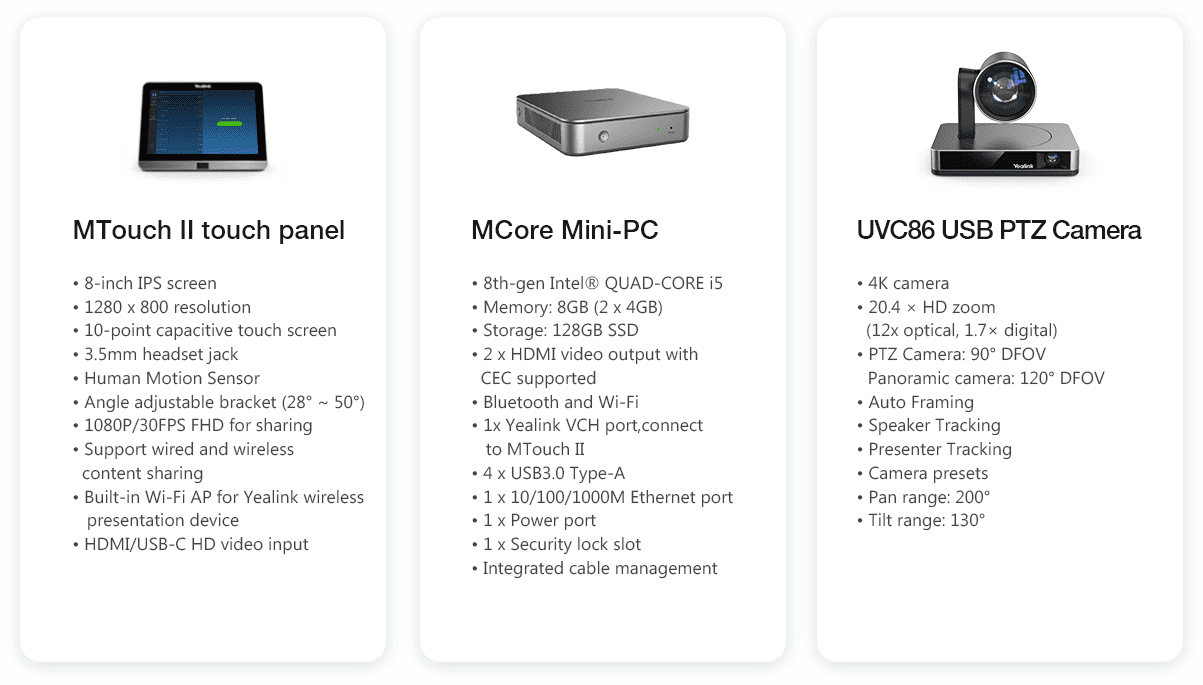 If you need assistance or have questions, please contact one of Yealink Zoom experts here.