End of Life Announcement for Yealink SIP VP-T49G
Dear Customers,

Yealink hereby informs you that the

SIP VP-T49G

has been discontinued since

April 8st, 2020

. After the date, new orders for the product would not be accepted.

After the End-of-Life date, Yealink will not pursue any new feature development on SIP VP-T49G, but we will follow the industry standard practices regarding software support of the discontinued (EOL) products. Consistent with such standards, Yealink will continue to offer support and after-sale service.

The general policy guidelines are:

(1) For the first year from the End of Life date, Yealink will offer full support, including HW/SW Technical Support, Apply Existing SW Bug Fixes, New Non-Critical SW Bug Fixes, New Critical SW Bug Fixes and New Security Fixes.

(2) For the second year till, and including, the fifth year from the End of Life, Yealink will attempt to provide SW bug fixes. In the EOL support phase, a SW upgrade of the product to a newer existing release will also be seen as a fix to the SW bug. Providing a fix may not be possible in some cases due to the limitation of hardware or software architecture, and Yealink in its sole discretion will determine what fixes, if any, will be provided.

(3) Yealink will not offer any New Features/Enhancements support from the End of Life.

(4) Spares or replacement parts for hardware will be available depending on your local distributors. Please contact your local Yealink distributors for HW Technical Support and HW Repair and Return (subject to inventory availability). The local Yealink distributors will provide you the corresponding HW support in accordance with Yealink Return Materials Authorization (RMA) process.

(5) Since the sixth year from the End of Life, Yealink will not offer any Support.

Although every effort will be made to support End of Life products in accordance with our End of Life Policy, Yealink reserves the right to change its Policy as it deems appropriate. Yealink will announce any changes to the End of Life Policy through the Yealink Website at Yealink EOL Products and we encourage you to visit this site regularly as it contains useful information regarding Yealink's End-of-Life program.

Yealink would like to advise you to upgrade your products to our newer products which contains more features, in order to continue and enjoy Yealink's high level service. The recommended replacement solution to the SIP VP-T49G are VP59 / T58A with Camera which offers functionally richer technology.

Yealink hopes that the end of sales of SIP VP-T49G will not affect the existing service relationship and service quality. We are consistently dedicated to providing you with excellent products and services. If you have any questions regarding this discontinuation, please contact your appropriate Yealink sales representative or your local distributors.

Thanks for your continued support for Yealink! For more information about Yealink delisted product, please click on http://support.yealink.com.

Yealink Network Technology Co., Ltd.
All right reserved.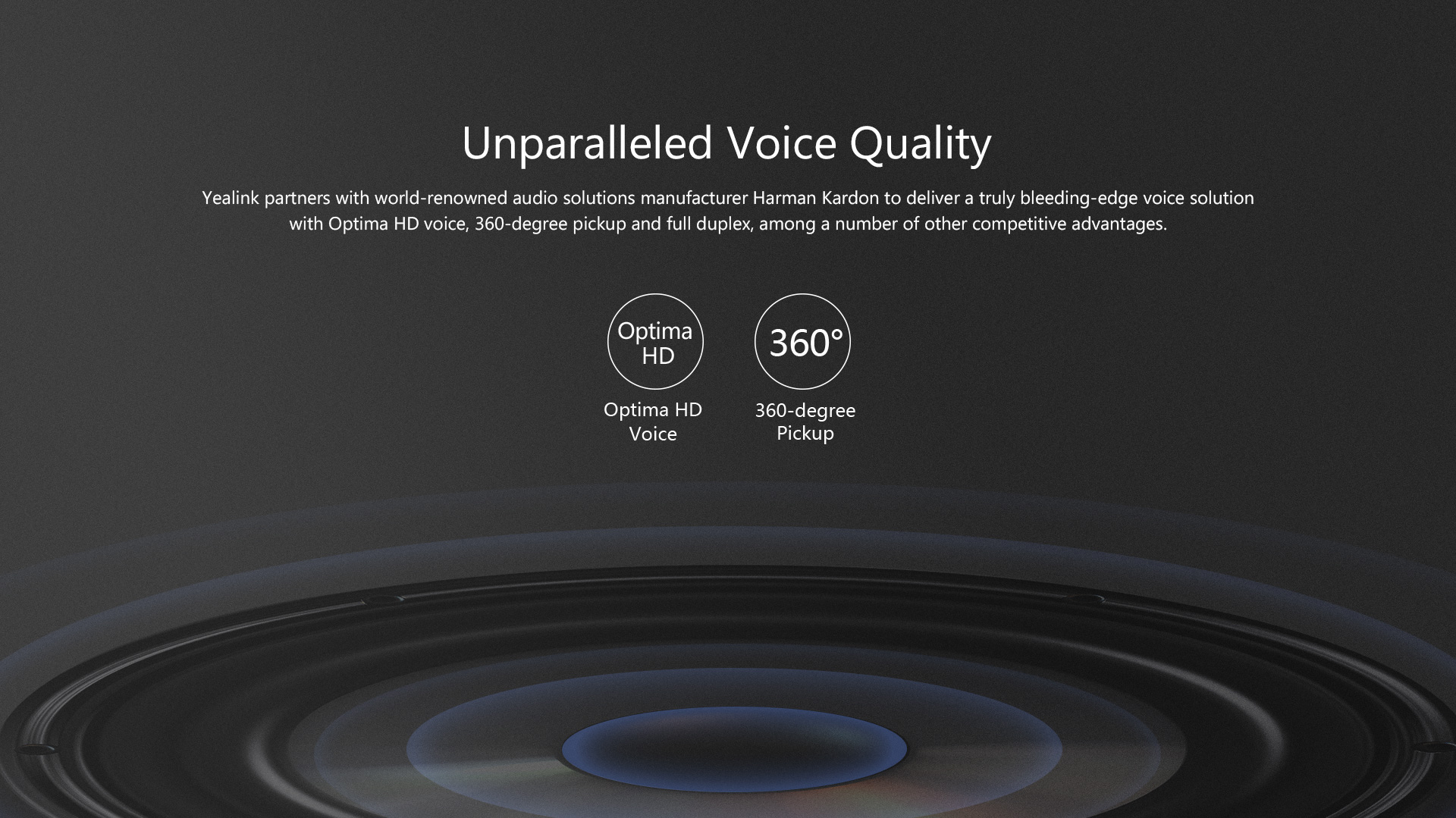 Model
T49G
Compare
Download
Datasheet
Camera
2 mega-pixel Camera with privacy shutter
Video call
1080p@30fps Full-HD video call
Video codec
H.263、H.264、H.264HP
Horizontal field of view
63.5°
Vertical field of view
37°
Plug and play
√
Adjustable camera
√
HD voice
HD handset, HD speaker
Audio codec
G.722、G.711(A/μ)、G.729AB、G.723、G.726、iLBC、Opus

Ethernet

10/100/1000Mbps

External Yealink power adapter
AC 100~240V input and DC 12V/2A output
HDMI output port
1
USB 2.0
2
Built-in Bluetooth
Bluetooth 4.0+ EDR
Built-in Wi-Fi
Dual band, 2.4GHz & 5GHz, 802.11a/b/g/n
LCD
8" 1280 x 800 capacitive touch screen IPS LCD
LCD type
Adjustable
Touch screen
capacitive touch screen
Multi-touch surface
10 points multi-touch surface
Screen saver
√
Onscreen keyboard
√
DSS keys
29 one-touch DSS keys
Softkey
4
Navigation keys
×
Volume keys
√
feature keys

message, headset, mute, hold,

transfer, video, redial, speakerphone

Illuminated key
Mute, hands-free speakerphone, handset, message
SIP account
16
Notification center
√
Control center
√
3-way video conferencing
√
5-way video/audio mixed conferencing
√
For more complete product documentation, click Here

YHS33
Wideband audio for more natural sound and clearer conversations
Premium audio assures quality costomer communications
Ultra microphone noise cancelling
Ergonomic design for all day comfort
330° pivoting microphone boom
Featherweight and soft ear cushions are easy on your ears
Over-the-head, all-day comfortable design for intensive use
Plug and play
Datasheet Download

Yealink is tailored for the enterprise one-stop video conferencing solutions
As the world's leading provider of UC terminal solutions, the global TOP2 SIP telephone provider, Yilian company to provide enterprises with one-stop video conferencing solutions, flexible to meet the needs of small and medium enterprises self-built and cloud solutions to help SMEs enjoy high quality , Easy to use, easy to expand the efficient video communication collaboration.
* Filling in the application form gives you the chance to get a free trial;
* After receiving your application for trial, we will have someone to contact you, please keep the mobile phone unblocked;
* Since the number of free trial places is limited, we will follow the "first come, first served" policy and apply for a trial request. Please apply as soon as possible;
* The final interpretation of this activity is owned by Xiamen billion joint networking technology Limited by Share Ltd. If you have any questions, you can send it to sales3@yealink.com for consultation.