Powering your high efficiency business
Yealink UH36 is a USB wired headset especially designed for Unified Communication, office, and call center professionals, featuring high-quality audio, exceptional wearing comfort, proven integration of Yealink IP phone and device management platform, ensures your every conversation a great experience.
Simple and flexible connectivity
Designed for Unified Communication, UH36 comes with USB-A, USB-C and 3.5mm jack connectivity options, free to plug into various devices: IP phone, PC, tablet, and smart phone.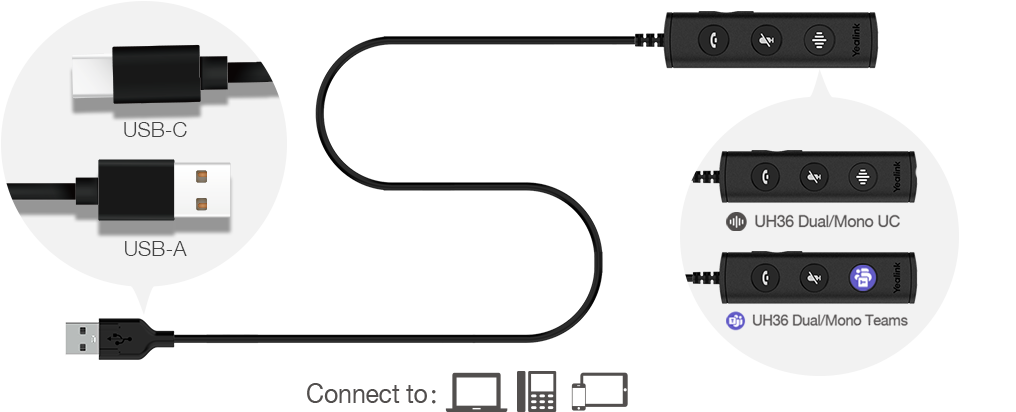 Native integration and easy management
Perfect match for Yealink IP Phone, give you optimized audio quality and more enhanced functions. Proven reliability and integrations for Yealink USB Connect Software, Yealink Device Management Platform/Cloud Service, easy to manage the device.


Excellent audio performance
Yealink Dynamic EQ and Wideband HD Audio Technology make every conversation rich and clear. The passive noise cancellation and the noise-canceling microphone eliminate background noise, enhance the audio privacy.
The ergonomic and lightweight design makes UH36 comfortable enough for long conference calls and all day use.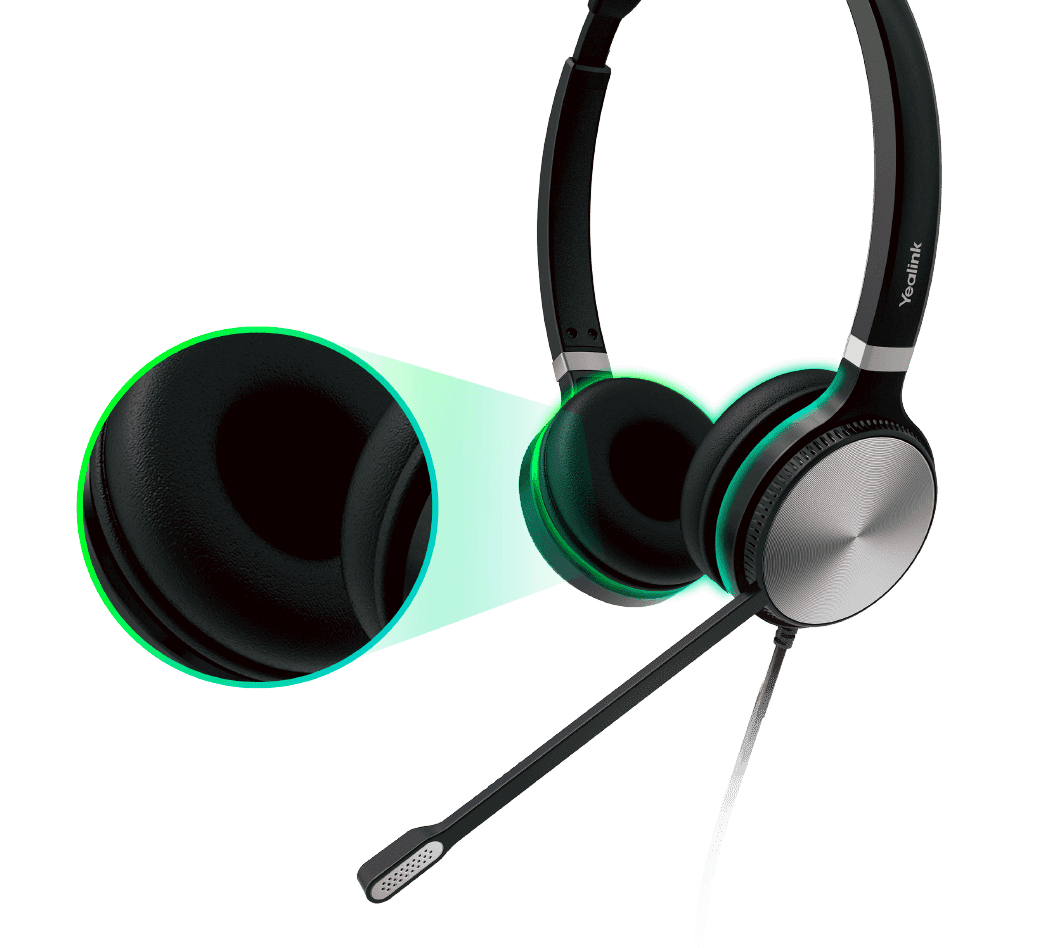 Compatible with Your Needs
Universally compatible to work with common calling applications across almost all platforms and operating systems, Yealink Teams Headsets are ready for your business and professional communication from the moment you start with.
*Check the full compatibility list in the Headset Compatibility Center
Get the best solution for your organization and specific use case. Our experts can advise on products, compatibility, and UC deployments.
Apply for a free trial
We offer free headsets for companies of 500+ employees, who are replacing their current headsets or have a new project. T&Cs apply.
FAQ
What softphone does the business headset support?
How does UH36 work with Microsoft Teams?
Does UH36 support 3.5mm jack?
Yes. UH36 supports a 3.5mm jack for laptops or mobile phones.
Can the ear cushions of the UH36 USB headset be replaced?
Yes, the ear cushions of the wireless USB headset can be replaced. You can remove the ear cushions and replace them by gently rotating them.