Start Teams Meetings
With a Simple Bundle Solution
The Yealink MVC II series is a bundle video solution for Microsoft Teams Rooms (MTR) that includes everything you need to interact, connect, and collaborate with internal and external users seamlessly and intelligently, covering every scenario from small to extra-large spaces.

Yealink MVC800II is a dedicated MTR room system for medium and large meeting rooms, including two or three VCM34 array microphones (up to 4 units can be connected), a UVC80 USB PTZ camera, Mtouch II and MCore mini-PC to meet the requirements of your Teams meeting.
Simplifying Your MTR Deployment
In the Yealink MVC II room system, easy deployment of any MTR rooms is possible in both focus rooms and extra-large spaces. The MCore cable management solution integrates data transmission and power supply cables into one CAT5e cable, connecting the TV area and the conference table area, which provides a straightforward solution to complicated cabling and reduces the deployment time. Explore the Yealink MVCII MTR room system right now, and experience the tremendous ease of enjoying your Teams meetings.
Sharing Content
in Wired and Wireless Ways
All it takes is just plugging in the Yealink WPP20 and one click to share content wirelessly. You can also connect your laptop via the USB-C or HDMI port for easy content sharing. In the Yealink MVC II room system, all participants have the flexibility of choosing either wireless or wired content sharing, enjoy freely talking creative ideas through the effective Teams meetings.
Capture Everyone in Large Spaces
UVC80 · 12x Optical PTZ Camera
The CPW90 supports a 360-degree voice pickup range of up to a radius of 10 feet (3 meters) without cable trouble. Come with DECT technology, up to 50 meters communication distance could be ensured. In MVC500 II meeting rooms, attendees can speak comfortably by moving the CPW90 wireless microphone freely around the conference table.



ick Up Voice In Every Corner
VCM34 · 20ft (6m) Voice Pickup
The Yealink VCM34 array microphone supports a 20ft (6-meter) / 360° voice pickup range and works with the Yealink Soundbar together to guarantee you a high-quality audio solution. Also, Yealink Noise Proof technology ensures all participants can enjoy crystal-clear voice even in a large meeting space with background distractions and noise.
Manage Your Devices Remotely
This solution supports the Yealink Device Management Platform/Cloud Service. You can flawlessly manage, monitor, configure, update and diagnose all Yealink audio and video devices and peripherals on this platform remotely.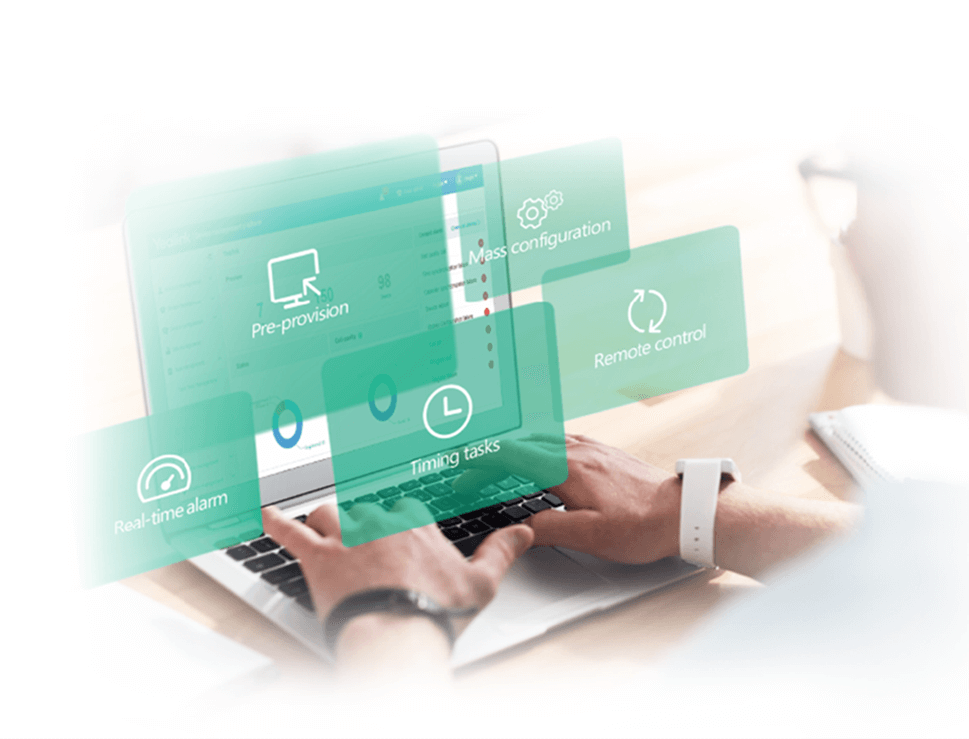 
Yealink One-stop Solutions for Microsoft Teams
Please fill in the information below, or email us at Ucinfo@yealink.com, and a Yealink expert for Microsoft solution will contact you soon.