YEALINK SOLUTIONS WITH BIAMP
Offering Unrivaled Audio and Video Experience for Modern Meeting Spaces
Yealink has partnered with Biamp to create powerful and smart room solutions for meeting spaces from small to ex-large rooms. Now users can pick Yealink video solutions and Biamp audio systems to best meet their requirements.
Together Yealink and Biamp deliver seamless compatible and extraordinary audio & video experience. Everyone can be confident that the meetings will never sound or look better.
"We are happy to collaborate with Yealink to provide bundled conferencing solutions that provide more flexibility for our customers when designing meeting spaces. The combination of Biamp's professional quality audio systems and Yealink's camera and touch panel create an outstanding conference room solution that delivers excellent performance while remaining easy to use."
Engineer Your Meeting with Yealink Video Solution

Deliver Great Audio and Function Performance
Run on TESIRAFORTÉ X processors, audio can perfectly pass between the Biamp audio system and the Yealink MCore without any issues or artifacts. Also, Mute sync is well present between the systems.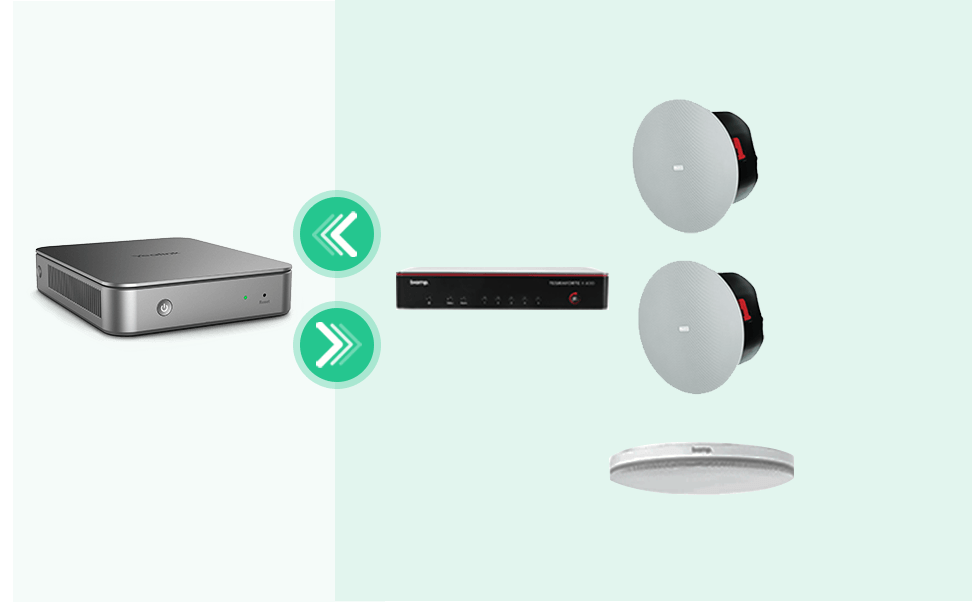 Seamless Work with Teams and Zoom
Yealink & Biamp solutions are designed to work with both Microsoft Teams and Zoom, bringing everything you need to interact, connect, and collaborate with internal and external users seamlessly and intelligently.
Examples of Room Configuration
Medium/Large Conference Room with Ceiling Mics
 Download
Contact Us
Please fill in the information below, or email us at Ucinfo@yealink.com, and a Yealink expert for Biamp solution will contact you soon.